We exist to beat ageism with great resumes, and help you land a great job!
Is Age Discrimination Affecting Your Job Search? Listen up...
"If you are in the 50+ age group, you may be feeling discouraged by all the talk of ageism in the news or via your social media feed. Age discrimination is a very real thing these days. So what can you do about it? My advice is first and foremost: find opportunities, companies and company cultures that embrace age. It may sound simplistic, but the truth is, you can't do much about others' poor hiring practices. So why fight it?
Step 1: Remove the Ageism "Mental Roadblock"
All too often my more senior clients will use ageism as a crutch in the job search. I don't allow them to do this because it creates a major mental roadblock. This roadblock will sabotage your entire search if you let it! Instead, I recommend moving on. Do you really want to be hired by an employer who is going to discriminate based on age? (I didn't think so). Plenty of great employers exist who would love a more experienced candidate like you. Those are the employers you want to focus on finding. Once you can remove this mental roadblock, you'll be amazed at the progress you will make.
Step 2: Get Optimized on LinkedIn ASAP
Being optimized on LinkedIn is also a key strategy for someone in the 50+ age group. This will help you to appear as being "up with the times" and in the know of the latest career trends. One of the great benefits of having a well-branded LinkedIn profile is that it helps boost confidence. If you can see it, you can believe it! So don't delay on giving yourself a brand makeover on LinkedIn. This is a great starting point for your job search!
Step 3: Overhaul Your Resume to Highlight Your Accomplishments & Modernize Your Brand
As you probably guessed, your resume will also be a SUPER important branding tool for combating ageism. Be sure to brand your resume correctly. This means it needs to be completely updated to meet current resume writing best practices and trends. Visually, it must be stunning! Nothing screams "AGEISM" like an outdated resume!!! In addition to your resume looking current, it must also contain the strongest content possible. There is a fine line between content that ages, and content that makes you look accomplished.
If you can follow these 3 steps, you will better be able to leverage those amazing skills you've gained over the course of your career, and leave ageism in the dust!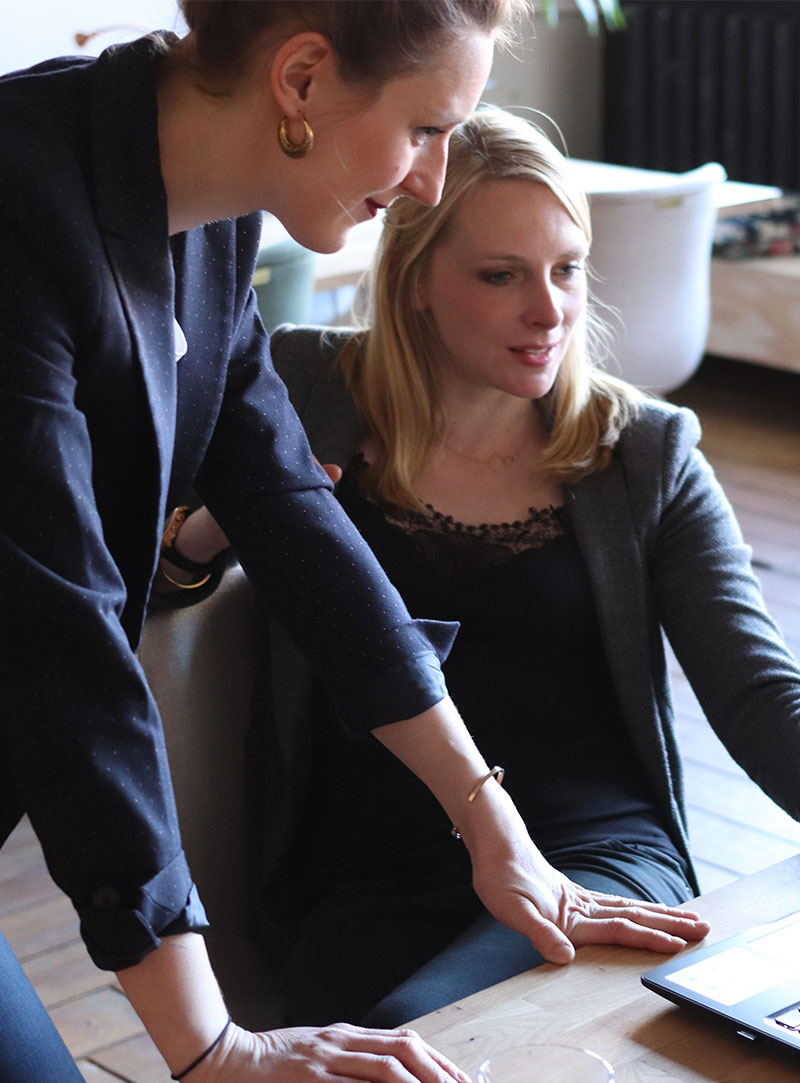 At 50Plus Resumes we only work with a small team of highly-trained writers so that we can offer a high-end resume service with little room for mediocrity!
There are a lot of resume writers out there because it's easy to get into the resume writing industry. All you need are a few writing samples and voila - you're a resume writer! This is why so many resume writing services boast large teams of writers. This is also why we meet so many job searchers in search of a rewrite on their prior-purchase resumes. The reality is, many of these resume writing services are simply resume mills that churn and burn their writers to hyper-inflate customer volume and quickly pump out generic resumes...
THAT IS NOT US!
At 50Plus Resumes we have learned what it takes to create great resumes. It takes time, attention, and at least one conversation! It also takes a writer who is focused 100% on you and your big career move. Finally it takes a passion and heart for serving clients in need of great jobs. And this is just the start of what makes our writers great!
Our writers are hand-picked based on several key requirements:
We only hire Master Resume Writers who have the

Certified Professional Resume Writer 

(CPRW) certification.
Our writers have decades of experience in executive resume writing and writing specifically for professionals in the 50-plus age category.
Our writers have backgrounds in Human Resources, recruiting, career coaching, and hiring - and have helped hundreds of job searchers successfully land jobs.
Our writers take a personal interest in staying on top of their craft; frequenting recruiter groups, association meetings, resume trend forums...anything to stay on top of best practices in the hiring and resume writing industry!
Our writers are here to help you navigate the job application process and make your brand shine!